Backend Software Developer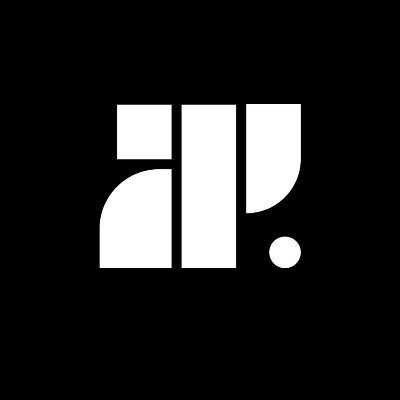 Agerpoint
Software Engineering
Triangle, NC, USA
Posted on Friday, March 31, 2023
Welcome to Agerpoint
Agerpoint provides digital ground truth to sustain our food system and protect our natural environments.
Using artificial intelligence, high performance computing, computer vision and advanced analytics, the Agerpoint platform fuses together sensor data from the ground or air with other datasets and human observations to create digital twins that enable better decision-making for clients across agriculture, forestry and conservation.
The Agerpoint Capture mobile application allows users to capture 3D models of crops and trees via a smartphone or tablet, upload models to the cloud to assess health, yield, species and carbon sequestration potential, and more Customers can then derive insights from these models with Agerpoint Cloud, a spatial data platform that leverages machine learning for detailed plant-level insights.
Agerpoint was selected as a 2022 Technology Pioneer company by the World Economic Forum, recognized as one of the world's most promising start-ups that are at the forefront of technological and business model innovation. Agerpoint's Know Your Carbon™ offering was selected as winner of the Carbon Market Challenge as announced at the United Nations COP26 Climate Summit.
The company is headquartered in Research Triangle Park, North Carolina at the Alexandria Center for AgTech - the country's first and only integrated multi-tenant, collaborative and amenity-rich R&D and greenhouse site.
About this Role
You believe in our mission to improve quality of life for our planet's inhabitants and mitigate climate change by enabling a transformational shift in how we measure and monitor plants, crops and forests. In this role, you will be responsible for designing, developing, testing, and deploying backend systems that power our Agerpoint Cloud SaaS platform.
Responsibilities
Design, develop, test, and deploy backend systems that power our Agerpoint Cloud SaaS platform
Collaborate with frontend developers, mobile developers, product management, and data scientists to develop software solutions that meet customer needs across agriculture, forestry and nature
Ensure the scalability, reliability, and security of our backend systems
Optimize backend systems for performance and efficiency
Write and maintain code documentation and technical specifications
Participate in code reviews and provide constructive feedback to other team members
Continuously learn and stay up-to-date with the latest backend development technologies and best practices
Troubleshoot and debug issues in production systems
Participate in the development of technical architecture and product roadmap
Qualifications
Bachelor's or Master's degree in Computer Science, Software Engineering, or a related field
At least 3 years of experience in backend software development
Proficiency with C# and .Dotnet Core
Proficiency with SQL, PostgreSQL databases and spatial data
Knowledge of architecture styles and APIs
Experience with Entity Framework, Docker and Kubernetes
Experience with automated testing, continuous integration, and continuous development
Experience with NoSQL databases
Basic understanding of GIS systems
Knowledge of Software Development Life cycle and QA processes
Experience with using and setting up CI/CD pipelines
Experience with Agile methodologies and revision control systems such as GitHub and GitLab
Perks:
Paid company holidays and vacation
Remote friendly and flexible work environment
Company paid healthcare benefits
Equity options for full-time employees
Access to fully equipped, EXOS-operated fitness center with on-site wellness coaches and on-site eatery (for employees in Research Triangle Park, NC)
Agerpoint is proud to be an Equal Opportunity and Affirmative Action employer. We do not discriminate based upon race, religion, color, national origin, sex (including pregnancy, childbirth, or related medical conditions), sexual orientation, gender, gender identity, gender expression, transgender status, sexual stereotypes, age, status as a protected veteran, status as an individual with a disability, or other applicable legally protected characteristics. We also consider qualified applicants with criminal histories, consistent with applicable federal, state and local law. Agerpoint is committed to providing reasonable accommodations for candidates with disabilities in our recruiting process. If you need any assistance or accommodations due to a disability, please let us know at
recruiting@agerpoint.com
.
Agerpoint does not accept unsolicited resumes from recruiters or employment agencies. In the absence of a signed Agreement, Agerpoint will not consider or agree to payment of any referral compensation or recruiter fee. In the event a recruiter or agency submits a resume or candidate without a previously signed Agreement, Agerpoint explicitly reserves the right to pursue and hire those candidate(s) without any financial obligation to the recruiter or agency. Any unsolicited resumes, including those submitted directly to hiring managers, are deemed to be the property of Agerpoint.